I was sittin in the veranda,
Making a house of cards,
You blew right in,
And caught me off guard.
I heaved a sigh,
Still managed a smile,
You were a cool breeze,
Blowing at twenty a mile.
I enjoyed ur touch,
As you ruffled my hair,
Closed my eyes in abandon,
As I felt u here n there.
I welcomed u home,
Wanted you by my side,
As I saw you getting rough,
I had to shift back inside.
You were gaining momentum,
By the moment, turning wild,
I hurried to draw curtains,
N pull down the blinds.
You were calling in ur folks,
Your mother n sister,
Lightning, torrential rain,
A potential twister.
I'd expected u alone,
Not only in the beginning!
Didn't I as an invitation,
Hold much meaning?
As u moved wildly,
You got your groove,
U carried on unconcerned,
Unperturbed; unmoved.
As you shook my heart,
My ceiling, walls n ground,
You were really scaring me now.
With that God awful sound!
I shrank to the floor shivering,
Even crying unaware,
You froze me with ur look,
That cold cold stare.
I was longing for warmth,
Feeling scared n lonely.
Was missing the tenderness,
It'd lasted for moments, only.
I relived ur genteel touch
of earlier, in my mind,
Wishing to the heavens,
U wud again be kind.
Like this I dunno how many,
Hours i'd managed to pass.
When I awoke, alone,
I cud see shards of glass.
Flowers were strewn,
Vases lay broken,
Dead fish in the pot,
A sad, heartless token.
While u were around,
Hell had broken loose.
My hand crept to forehead,
Swollen with a bruise.
It was an eerie quiet,
After ur noisy night visit.
First thought in my head was,
I wasn't gonna miss it.
As I walked outside.
Was greeted by the sun.
My constant fren over time,
The reliable one.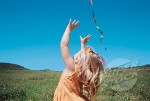 I smiled at my mistake,
The sadness was wrong.
After the turbulent night,
Here I was still standing strong.
As I heaved another sigh,
A smile caught my face,
Was just time to pick up pieces,
And tidy up the place.
I'll cherish my family,
Make new friends,
For the ones I cant find,
My way, He'll send.
My world is beautiful again,
Sunny or cloudy, but bright.
O' deliver us from darkness,
Let there be light!